Find more information on ChessBase products at: www.chessbase.com.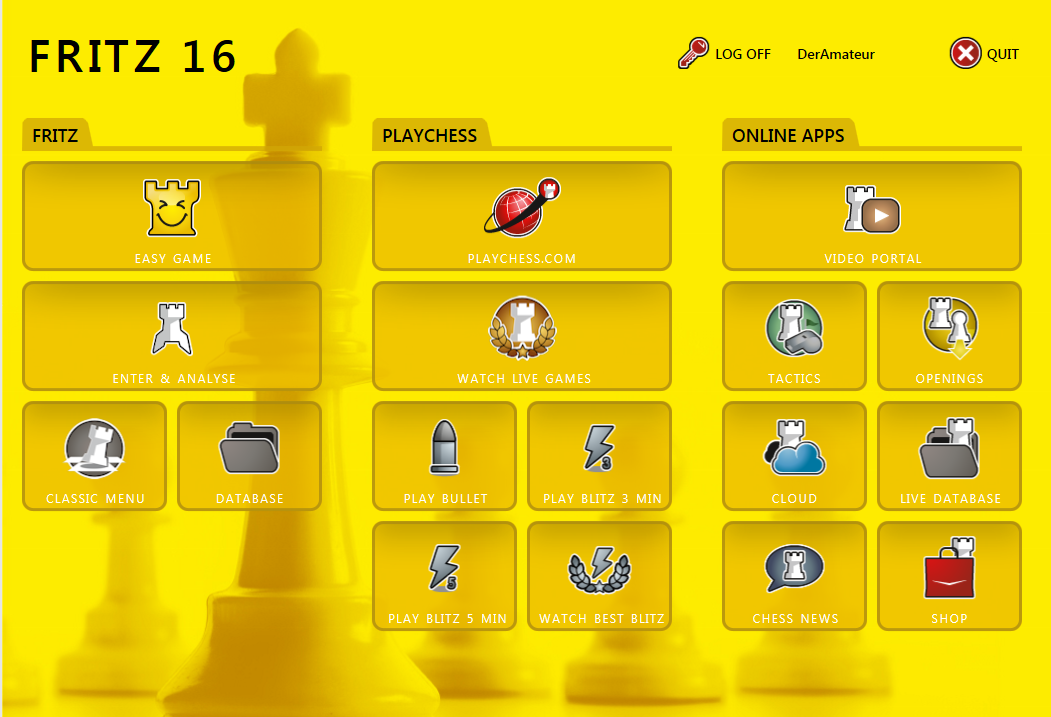 The starting screen of the program allows to access directly with a click on your mouse any one of the different ways of using it which are on offer.
The complex program distinguishes strictly between play and analysis functions. Thus the program places the relevant functions in the appropriate menu bar and these allow the user to concentrate on the work he or she wishes to do.