In the ID-Card of a player you can find all the information available in the player encyclopedia.
Player Index - ID Card

For the pictures there is a date and the name of the photographer. Click <– or –> to browse through all the photos available.
If you click on Elo profile you can track the Elo development.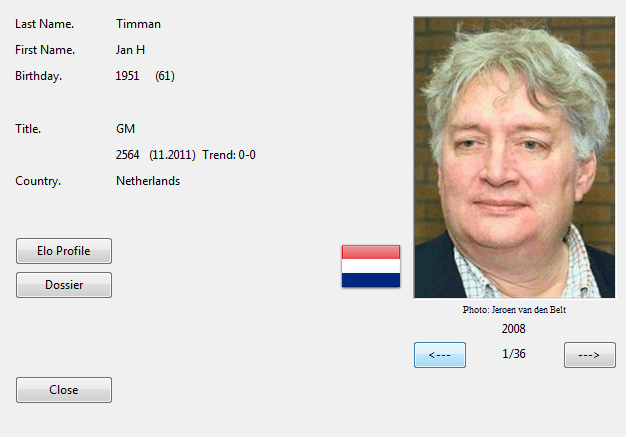 The Dossier function goes through the games of your reference database to create a player dossier.