The default book is an openings book which is automatically updated whenever you add games to your reference database.
This is how to define your default book:
Create an openings book (Database window: Menu File – New – Database, select the database type Books with the extension *.CTG).
Click the openings book and select Edit – Properties (in the normal or right-click menu).
Switch on the Default book checkbox.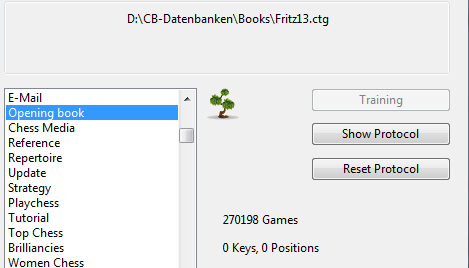 When you copy a set of new games into your reference database then you should click on Update default book in the copy games mask that appears.
This will cause all the games to be copied into your default book as well.
Note: There is no openings book on the ChessBase program DVD. You can generate one from the Big Database 2004. Simply drag & drop the database icon on the book icon.
See also: Copy games to book