Playing chess on the Playchess server requires that you are connected to the Internet, which means you must start your network or dialup connection. If you are not online, the program uses your default Windows dialup connection to try to establish contact.
You will get the login screen, which allows you to set up an account for yourself. You can also enter as a "guest" if you want to look around a bit first. But, you will have fewer rights on the server. After a while you should definitely set up an account which you can use regularly.
If you use Fritz the user does not constantly have to enter login data, the program offers the option of a permanent login for the use of the web-based services.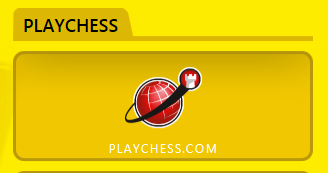 The starting screen of the Fritz 16 program allows to access directly with a click on your mouse any one of the different ways of using it which are on offer.