Click Score Sheet in the notation pane of the board window to see the score sheet notation.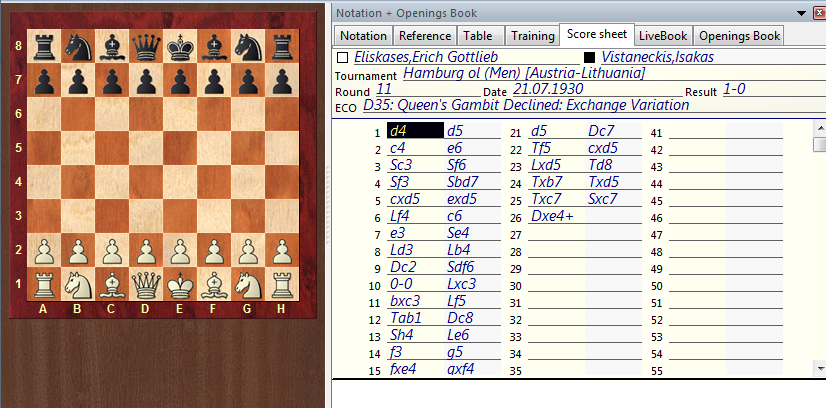 This is in the style of a hand-written score sheet used in over-the-board chess.
You can also print this with Menu File – Print – Score Sheet (also handy to print empty score sheets for a quick game at home).