A database text is not a game but a text report, which may contain pictures, videos, positions and links to games, keys, other texts, etc.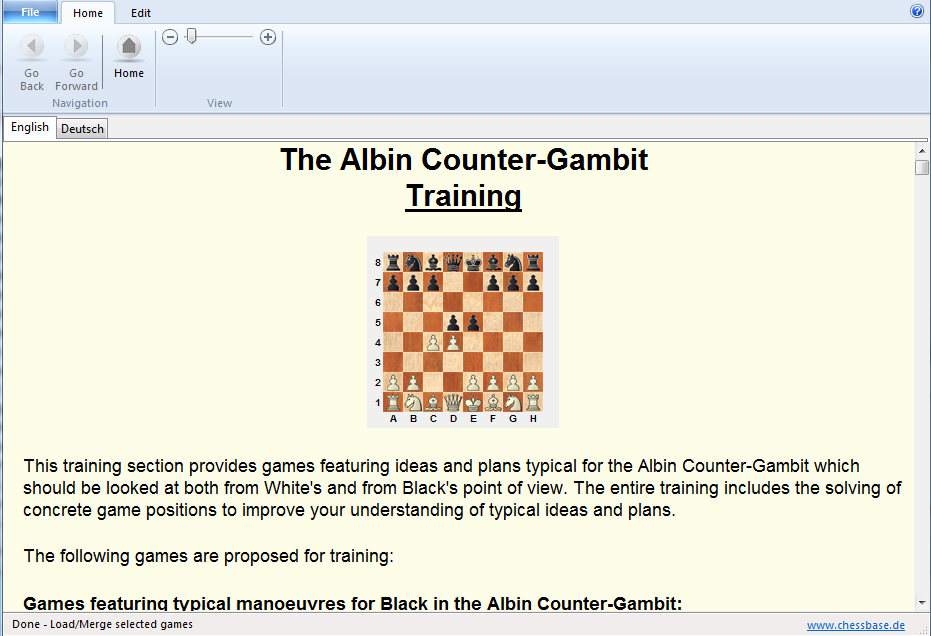 It appears like a game in the database list, and can be loaded in the same way.
Database texts can also contain links to video sequences. When you click a video icon the clip is replayed.
ChessBase Magazine usually includes over 30 minutes of video. The database text is created with a special database text editor that is built into the program. To start a new text click New – Text in the database window or press Ctrl-Alt-N.
Sorting database texts
When you sort a database this is how the database texts are handled:
Database texts without tournament data or year are sorted to the top of the database
Database texts with tournament data are placed in front of the tournament, so they appear as the first entry for a tournament in the tournament index. This is used to create a tournament report.
Database texts which contain data on specific rounds of a tournament (round reports) are sorted to the top of each round of the tournament.