The evaluations in Let's Check come exclusively from chess programs. Every position in the LiveBook can be given a text commentary in any language with a maximum length of 139 characters.

Other users can rate these commentaries with either "Like" or "Don't Like". Commentators who are often praised are weighted more and their texts are moved to the top. Texts are only allowed that have to do with the chess content of the current position and do not contravene the copyrights of other authors. Anyone who breaks these rules will be ejected without a warning.
Use: Depending on the size of the LiveBook window the text entry field is at the right or at the bottom. Clicking on "Write" opens the input dialog.

Clicking on a flag selects the language.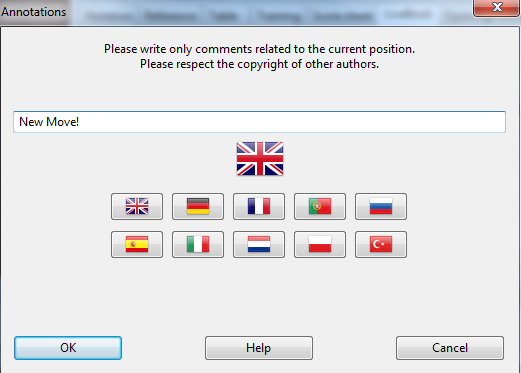 The commentary can be deleted or edited until someone else rates it.
Tip: Clicking on a commentary opens it in a preview window to make it better to read.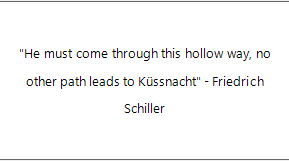 The commentary is now displayed clearly in a commentary window.
You can add your own text comment to the Live Book, if the position has not yet been processed, using the menu "Write".